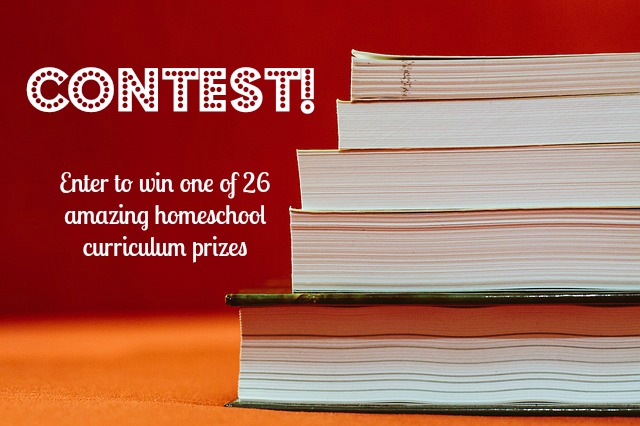 Free homeschool curriculum is always a good thing, right?  From February 1-15, the Homeschool Curriculum Reviews website is having an amazing contest!  You can win gift certificates and curriculum from places like Math Mammoth, Art of Problem Solving (my personal favorite), CurrClick, IEW, All About Spelling, Veritas Press, and much more!
Homeschool Curriculum Reviews is a site designed to make it easy to rate and review homeschool curriculum.  The unique star rating formula allows you to give a separate star rating in four different categories:  Did it work for your child?, Affordability, Ease of Use, and Coverage of Subject.  The site then computes a total star rating using a formula while still displaying overall star ratings in the individual categories.  The reviewer also has a place to write their thoughts about the curriculum.  I personally enjoy reading positive and negative reviews to get more insight into whether a curriculum would be a good fit for my child.  How about you?
To enter this contest, you simply need to complete a review.  Each completed review is an entry into the contest.   With over 25 prizes, there are plenty of chances to win free curriculum.  Take a look at the prize list here.  Which prize would you most like to win?  Please share in the comments.