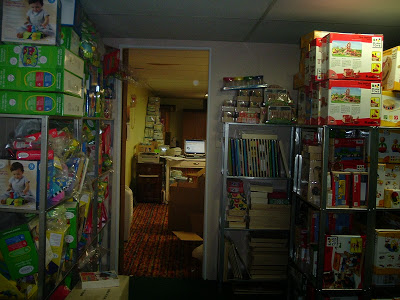 When I first started homeschooling I was working 60 hour weeks for my own business.  There wasn't an option to cut back on hours and I knew homeschooling was the best choice for my son.  7 years have passed and my work situation has changed many times.  Through the years we have managed to make homeschooling work for full-time and part-time work.
When I was working 60 hour weeks, I worked from home so that cut out the commute time.  I just walked downstairs and started work.  My husband and I were able to make it work because he was the primary caretaker while I was at work.  He managed all the shopping,errands (including ones for the business), and household chores too.  I carved out 3 hours in my day that was reserved for homeschooling.  I love spending time with my kids so this time was precious and was more like a break than extra work to me.
About a year and a half after I started homeschooling, I sold my business and was no longer working.  Of course this made it much easier to homeschool.  After a year off I started working for my former company doing some freelance work.  These hours were limited and I could usually accomplish them on the weekend with very little impact on our homeschooling.
I continued working for my former company and as the years have passed the work load has increased.  It is not something that I can relegate to a few hours on the weekend.  Instead, I need to budget a couple hours into each school day.
Working and homeschooling can get overwhelming and lead to burnout if you aren't careful.  Here are some pointers I've found helpful in my journey.
Make sure you have some downtime each day.  If you don't, change something to prevent burnout.
Stick to a schedule.  School hours and work hours need to be nailed down or your downtime will suffer. 
If a week requires more work hours than usual, be creative with homeschooling.  We have done a lot of projects and subjects that can be done independently on super busy weeks.
Teach your kids how to do household chores.  This will be necessary if you want your house to look somewhat decent.  
Encourage independent work.  While I typically use teacher-involved curriculum, I have an hour built-in to the end of the school day that I call "independent time".  During this time my kids can learn anything they want.  It is their favorite part of the school day.  I work during this hour.  
Cut down on outside commitments.  Realize that play dates, activities, volunteer opportunities, etc will take away from school time or work time or both – which could also mean that your downtime has been eliminated.  Pick and choose wisely.  
Work on the weekend if possible.  If you have flexibility in work hours, work some hours on the weekend to save time during the week.
Realize your limits.  Nobody can do it all.
If you have any helpful tips about working and homeschooling, please add them to the comment section.