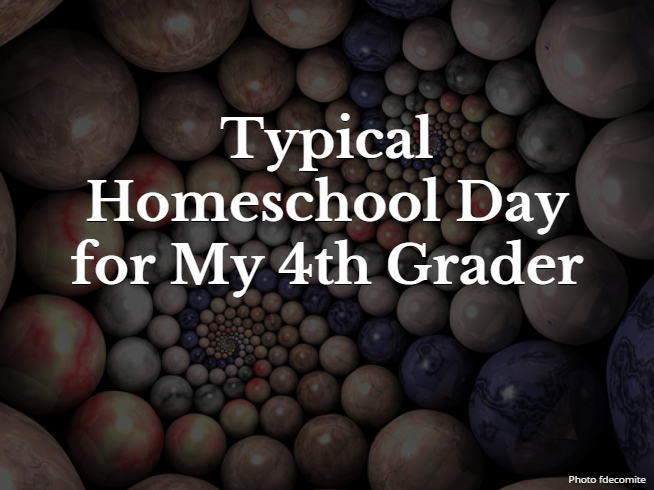 One day last week I recorded my 4th grader's day.  This was a somewhat typical day for him.  It was a Monday, but an unusual Monday for us.  Most Mondays this winter have been busy days out of the house.  On this Monday, my son seemed more distracted than usual so many subjects took longer than normal.  Other than that, this day was typical for a day where we were home all day.  We use a mini-loop schedule so every day is different and some subjects aren't covered everyday.
We tend to have longer school days with a good portion of the school day spent in informal learning rather than just seat work.  On this day my son spent 4 hours and 25 minutes in more formal activities including math, treadmill, language arts, and Greek.  He spent a total of 3 hours in informal activities including active play (exercise), computer logic games, meditation time, and watching science and foreign language videos.
8:30. Eating Breakfast while watching Clifford in Mandarin.  We are learning several languages and I use breakfast time for some immersion.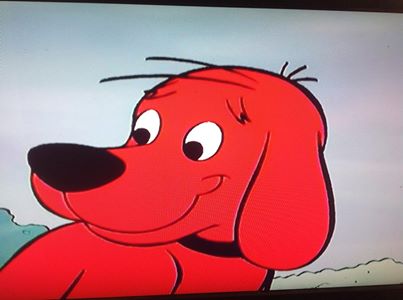 8:45  He ran off downstairs to draw until I called him for school.
9:00 Meditation time.  I put on four praise and worship videos on Youtube.  It is a quiet communion time for everyone to pray, think, and listen.
9:30. Downstairs for math.  After a bit of stalling and delaying my 4th grader did a Singapore Challenging Word Problem. Because he is a visual-spatial learner, he prefers to do his work in his head rather than on paper. So instead of the bar graph, this is his work to come to the answer of 55 cents.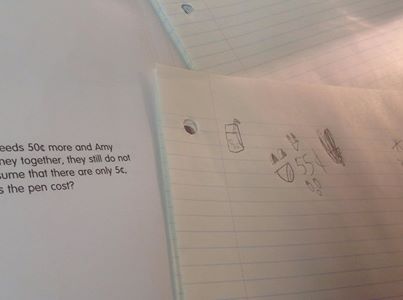 10:45 Our math time was still going on.  We move on when he has finished 3 things on the math section of the loop.  He finished his MathExpress Speed Math Strategies for the day and moved on to the Singapore textbook.  I had to cover up portions because they often give away half of the answer.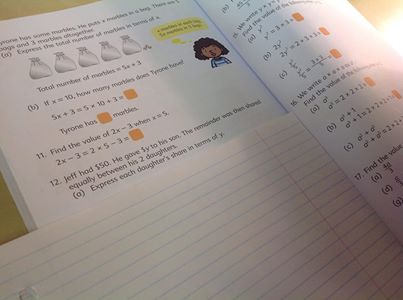 11:30 Finally done with math.  I had left him with an assignment, but distractions reigned.  So I went over thing orally. He is much more focused that way.
11:45. Running/walking a mile on the treadmill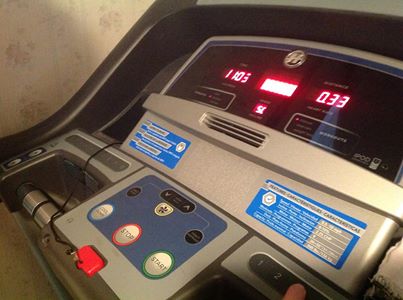 12:00 Asking him questions from the latest Visualizing and Verbalizing exercise.
12:20 Exploring videos on Youtube about coastal erosion. Of course the ones where huge parts of a coast crash into the sea were the favorites.  My 4th grader joins in with my 6th grader for his CPO labs. We were going to adapt the lab by using the sandbox, but it is buried under lots of snow right now.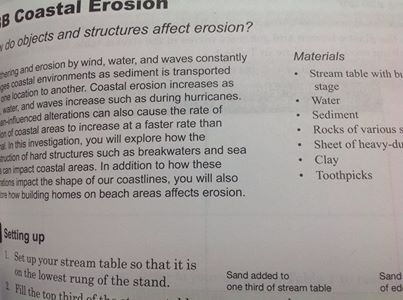 1:15. After we finished watching a bunch of videos on coastal erosion, sea walls, and breakwaters, it was time for lunch.  While he usually watches a kid's show in a foreign language, today he watched the Olympics.
1:45 Playing Jelly Car 3 on the iPad with his little sister looking on.
2:00  Active play/exercise time together. They can do any exercise or activity they want as long as they are sweaty at the end of the 30 minutes.
2:40 The exercise goal was not met.  Interpersonal issues between siblings led to little exercise. That's okay because they were able to try again after school.  In order to access video game time, they have to have exercised during the day. 
3:00. Revising his paraphrase of a story for Classical Writing.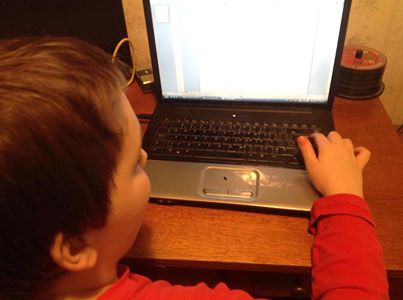 3:45. Rod and Staff 4 Grammar diagramming
4:15. Athenaze Greek workbook
4:40. Independent time.  I typically work during this time so he is on his own exploring whatever interests him.  On this day he played some online logic games before doing something on Scratch.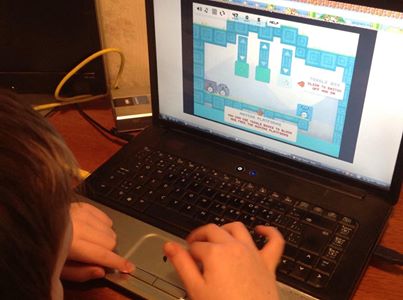 His school day was done at 5:30.
I also took a day and recorded what my 6th grader did and a day where I tracked my Kindergartner's activities.