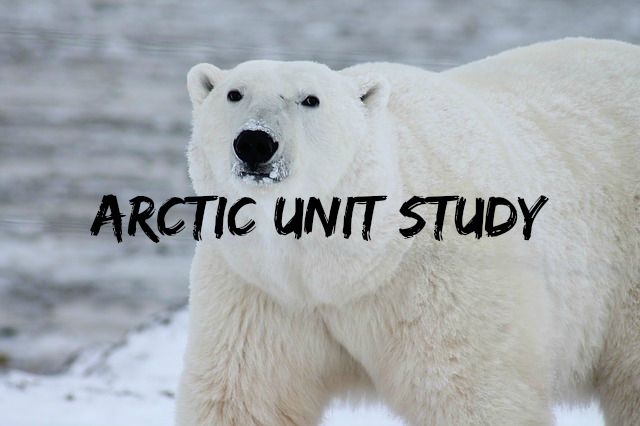 Back when my boys were 6 and 4, we embarked on our study of the world with a unit study on the Arctic.  Since that time we have studied North America, Europe, Asia, the Middle East, and Africa.  Soon we will begin studies of Central and South America.
Our Arctic study was a mixture of read alouds, activities, and videos.  This study was targeted more toward my 6 year old, but my 4 year old joined in on areas of interest.
We used several spines in our study of the Arctic:
People Around the World – This book contained a couple pages about the Arctic.  While this book isn't designed for younger ages, I found it useful for the pictures.  I simply paraphrased what the book said instead of reading it aloud.
Children Just Like Me – This book is a wonderful book for young children. It is full of pictures of children around the world and it shares children's favorite foods, school subjects, family images, toys, etc.  I find it gives a child a way to connect and understand others around the world in a way that is meaningful to the child.  We read about two children from the Arctic.
Window On The World – We are a mission-focused family so this book is often part of our geography studies.  For our Arctic study we read about Greenland.
I also read aloud a chapter book series of a missionary couple who went into a remote Arctic area to share Jesus with those who lived there.  My 6 year old listened and found the stories interesting.  My 4 year old didn't.   I typically read 1-2 chapters each day.
Mik-Shrok (Repp, Gloria, Adventures of An Arctic Missionary, Book 1.)
Charlie (Adventures of An Arctic Missionary, Book 2.)
Zebra 77 (Adventures of An Arctic Missionary, Bk. 3)
We did a variety of fun Arctic activities:
Making a polar bear out of marshmallows  This simple activity involved 2 sizes of marshmallows and toothpicks  My boys loved it.  The polar bears didn't last long. They were eaten within an hour of their creation.
Making a blubber mitten This was a fun, yet messy activity. Read the directions carefully. We didn't do it correctly, but still had fun.
Making a salt map of Greenland. This was fun. Once we created the salt map we painted it and labeled the parts of the country.
Painting a flag of Greenland. We painted one entire paper red and cut it in half. We then cut out a half circle of the halved red paper. We then just glued the red pieces on a white paper.  7 years later, this painted flag is still hanging on our wall as a colorful reminder of our Arctic study.
Videos were an important part of the study. We watched several on Youtube, but also watched a couple movies.
Arctic Tale – This was a cute movie totally appropriate for my young children. It is a story of animal wildlife in the Arctic.
Nanook of the North (1922) – This is a wonderful old movie. It is a silent film of a Inuit/Eskimo family. Since there was no sound we talked about what was happening as the film progressed. My 4 year old did not watch the whole film.
Inuit Throat Singing on Youtube – This was quite interesting to watch. We did attempt to sing like that, but were unsuccessful.
Greenland videos on Youtube. We especially liked this one called a Cold Day in Nuuk.  It truly gives you a picture of what the cold must have felt like.
Greenland TV online was interesting. We didn't understand the language, but enjoyed watching the news and seeing what was important to people in that part of the world.
So how did we use all this? I pretty much started out with the spines as an introduction and then did the read alouds. There was no set schedule. The activities and videos were interspersed throughout our study. I didn't find any readers that would suite my son for this topic so we used other readers while we were studying the Arctic.
Do you have any favorite resources for the Arctic?  Please share in the comments.