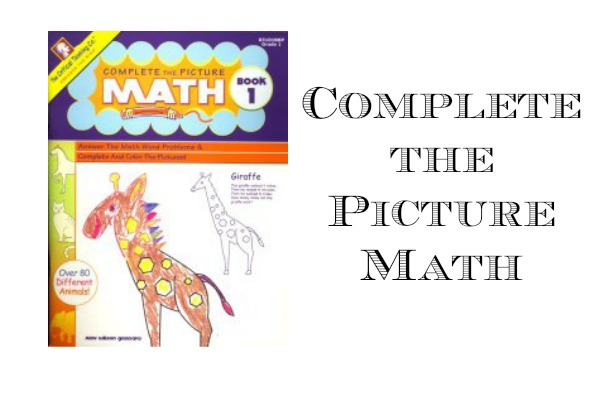 Critical Thinking Company's Complete the Picture Math is a fun way to get your child to practice math skills in meaningful contexts. Basically you child answers a word problem at the top of the page and gets to complete an animal picture on the lower half of the page.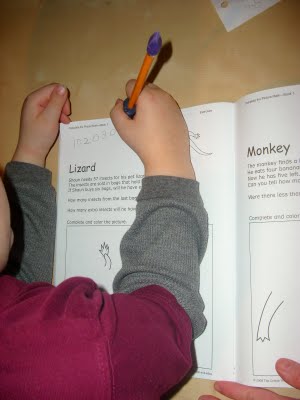 Here you see my son writing numbers trying to figure out the word problem.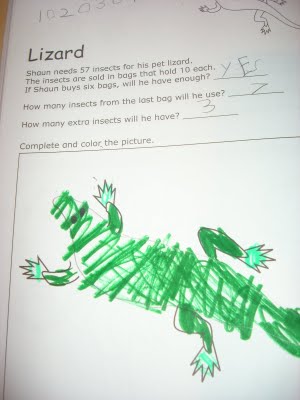 Here is the completed page. Click on the picture to see it up close. This is a Grade 1 level book. The lizard legs were the only things on the picture and my son filled in the rest. You will see a picture of the complete animal at the top of the page so you child will know what to fill in.
Both of my boys have enjoyed this book. Some of the word problems have seemed too difficult when looking at them, but my boys have usually been able to figure it out. I recommend this book as a fun supplement to any math program.