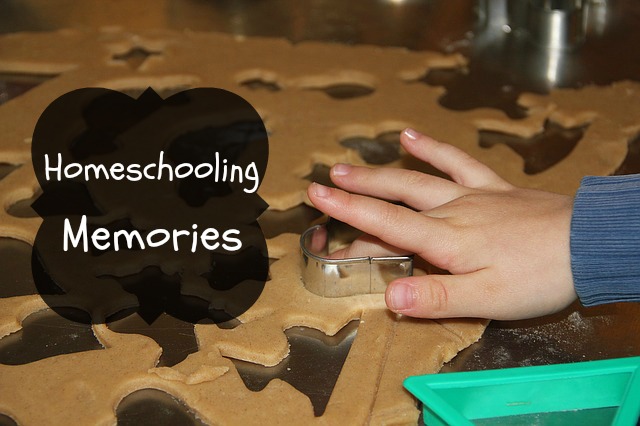 I love homeschooling and the memories it has brought to my family.  When this topic came up for the blog hop, I thought it would be good to hear it from a teen who has been homeschooled from the beginning.  My son volunteered to write about his favorite homeschool memories:
Homeschooling has been a great experience. It has given me many happy memories. I started homeschooling in Kindergarten, and I have enjoyed it the entire time.
When we were younger, during our studies of different countries, we would finish it off with making a cookie cake of that country. First, we would make the cookie dough and shape it to look like the country. Then while it was baking, we would learn about the country. After it was done and was completely cooled, we would then decorate it by adding mountains and major cities. Baking these cookie cakes is one of my favorite memories because we would all have fun making it together. It was also a refreshing break from our normal school day. Making one took up most of the day, but at the end, it always ended up tasting very delicious.
Before I started using Art of Problem Solving, I didn't like math very much, it was my least favorite subject in school. But after I started using Art of Problem Solving, which is much harder than a usual math curriculum, I slowly started to love math. The challenging problems give you huge satisfaction when you answer them correctly after trying for thirty minutes. Now, math is my favorite subject in school.
One school year, we held cooking competitions throughout the year, voting for what dish was the best. It was very fun for everyone to pick their own recipe, and then make it mostly by ourselves. Our competitions had different categories, for example, we had to make an appetizer, or a pizza. I really enjoyed spending the day cooking a recipe and then eating it at the end. They always ended up tasting amazing.
Homeschooling has given me many happy memories that I will remember for a very long time. Discovering my love for math, our cookie cakes and our baking competitions are some of my favorites. I will treasure these memories for a very long time.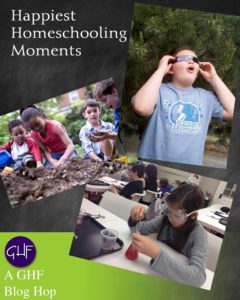 "Homeschooling is filled with surprising, joyful moments. Discoveries that lead learning down a new path. Hard-won breakthroughs. Spontaneous laughter. Join us as we share the moments that brought us joy, kept us going, and reinforced the reasons why we chose to homeschool."