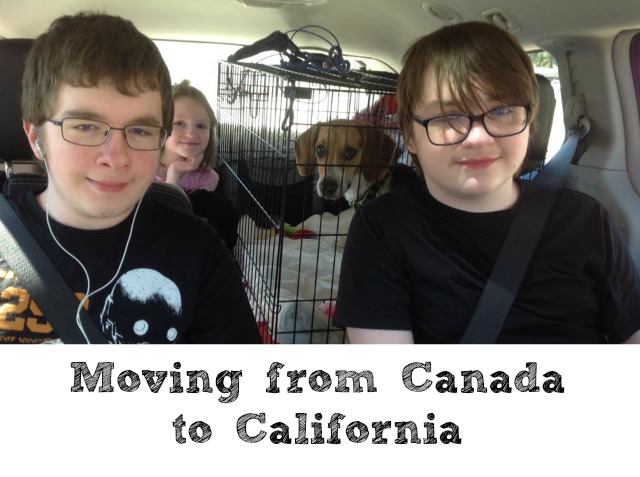 Last school year we made a major change.  We moved during the school year from Ontario, Canada to California.  We started out homeschooling when we lived in Michigan way back in 2007.  We had been living in Ontario since 2008!
Last March we packed up a rental van with necessary school items (of course), clothing items, our puppy, and a few electronics and drove across the border into New York before driving across the country.
We went through New York, Pennsylvania, Ohio, Indiana, Illinois, Missouri, Oklahoma, Texas, New Mexico, and Arizona on our way there (a big wave to those we passed on our journey).  It was an awesome trip across the country.  We definitely need to do it again sometime.  We only had 1 week to get to California so there wasn't much time for sightseeing along the way.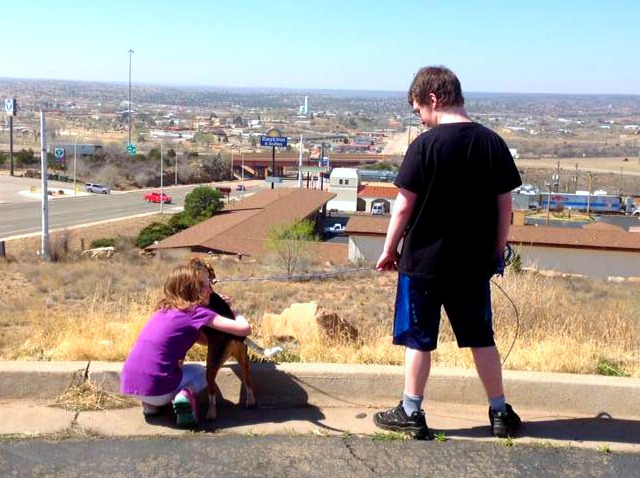 A stop along the way in New Mexico.
This past Thanksgiving as we all sat around our table in California, every person in our household shared how thankful they were to live here in California.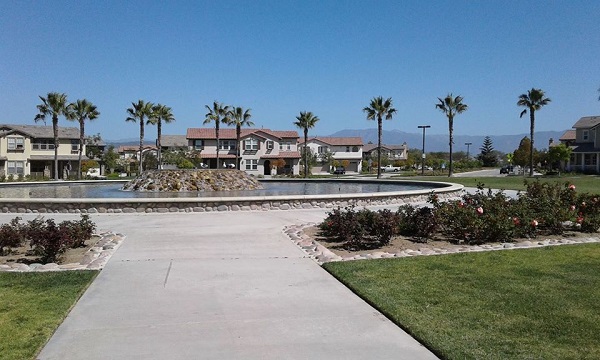 Our new neighborhood.
Our homeschooling has adapted with the change as well.  Homeschooling should change as your family changes anyway.  I am now working full-time and my husband is busy with the day-to-day challenges of homeschooling 3 different kids.