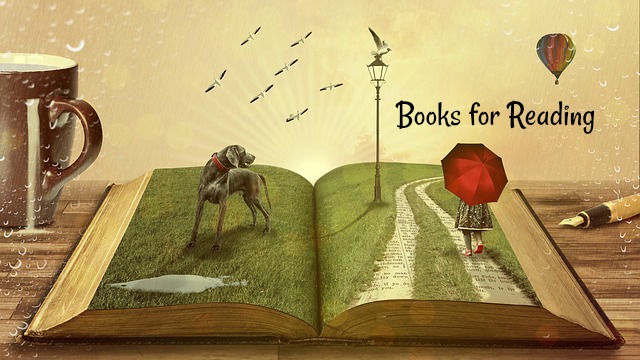 My children have enjoyed several books as we are winding up this school year.  We stay away from books designed for reading classes and go with real books.  My six year old has been reading several books.
The Beginner's Bible
 is a book put out by Zonderkidz and has over 500 pages.  It covers Bible stories in short chapters with pictures on each page.  We were doing one story a day, but when I switched to counting hours instead of daily assignments my son sped through the book.  Here is an excerpt from page 372:
Then Jesus spit on the ground and made mud out of it with his hands.  He gently spread the mud on the blind man's eyes.
Pompeii…Buried Alive!
 was written by Edith Kunhardt and illustrated by Michael Eagle.  This short 48 page book is a step 4 in the Step into Reading system.  The Step into Reading system describes step 4 as reading paragraphs.  It has three chapters with pictures on each page.   Here is an excerpt from page 32:
Pliny saw the strange cloud that come out of Vesuvius.  He saw the darkness over Pompeii.  Later he heard about the hot ashes and pebbles and the wild sea.
The Fire Cat
 by Esther Averill is an I Can Read! book.  The Fire Cat is a level 1 book which is described as simple sentences for eager new readers.  The Fire Cat has three chapters with pictures on most pages.  Here is an excerpt from page 42:
Down the pole he came – and bumped. 
He tried again – and bumped.
But by the time the firemen came back from the fire, Pickles could slide down the pole. 
Owl at Home
 by Arnold Lobel is an I Can Read! level 2 book.  Level 2 is described as high-interest stories for developing readers.  This 64 page book has short chapters and pictures on most pages.  This book was a hit with my son due to the silly things the owl does.  Here is an excerpt from page 28:
"I will let those two strange bumps sit on my bed all by themselves," said Owl.
"Let them grow as big as they wish.  I will sleep right here where I am safe."
My eight year old was recently introduced to the Lion, the Witch, and the Wardrobe series and read Prince Caspian
 by C.S. Lewis.  I have recently switched from having my son read aloud to me to each of us reading separately and discussing the book.  This has allowed him to read much quicker.  Here is an except from chapter six.
The open places near the river's edge were a mass of foxgloves and wild roses and the air was buzzing with bees.  Here Trufflehunter called again, "Glenstorm!  Glenstorm!" and after a pause Caspian heard the sound of hoofs.  IT grew louder till the valley trembled and at last, breaking and trampling the thickets, there came in sight the noblest creatures that Caspian had yet seen, the great Centaur Glenstorm and his three sons.  His flanks were glossy chestnut and the beard that covered his broad chest was golden-red.  He was a prophet and a star-gazer and knew what they had come about.
He moved on to another book in the Lion, the Witch, and the Wardrobe series.  My son read the Voyage of the Dawn Treader
by C.S. Lewis.  When he completed the book I had him do an oral book report instead of a written one.  His oral report was more of a discussion period.  He covered all the points he had written down, but it allowed us to discuss possible symbolism.  Here is an excerpt from chapter 5:
"Get below, Ma'am," bawled Drinian.  And Lucy, knowing that landsmen – and landswomen – are a nuisance to the crew, began to obey.  It was not easy.  The Dawn Treader was listing terribly to starboard and the deck sloped like the roof of a house  She had to clamber round to the top of the ladder, holding on to the rail, and then stand by while two men climbed up it, and then get down it as best she could.  It was as well she was already holding on tight for at the foot of the ladder another wave roared across the deck, up to her shoulders.  She was already almost wet through with spray and rain but this was colder.
I introduced my son to the Madeleine L'Engle's Time Quartet with the book A Wrinkle in Time
.  It is a science fantasy story where children travel through space faster than the speed of light to rescue their father from evil. This 12 chapter book has won a Newbery Medal too.  We took the time to watch the Disney movie Wrinkle in Time after we read the book.  It became a great forum to discuss details in the book that were changed or left out of the movie.  Here is an except from chapter 10:
Yes, now she could feel pressure against her wrist, but she could not nod.  "Where's Charles Wallace?"  Her words were a little less blurred.  Her tongue, her lips were beginning to feel cold and numb, as though she had been given a massive dose of novocaine at the dentist's.  She realized with a start that her body and limbs were cold, that not only was she not warm, she was frozen from head to toe, and it was this that had made her fathers's words seem like ice, that had paralyzed her.
The next book in the Time Quartet series is already on reserve for my son at the library.  He has finished his required reading for the school year, but he will likely read books from the Time Quartet series and the Lion, the Witch, and the Wardrobe series until school starts again.  His book selection for next school year can be seen here.  My Kindergartener is not quite finished with his reading for the school year.  He has about five hours of reading left and will likely cover ten more books before we are finished.  I am still compiling his reading list for next year.