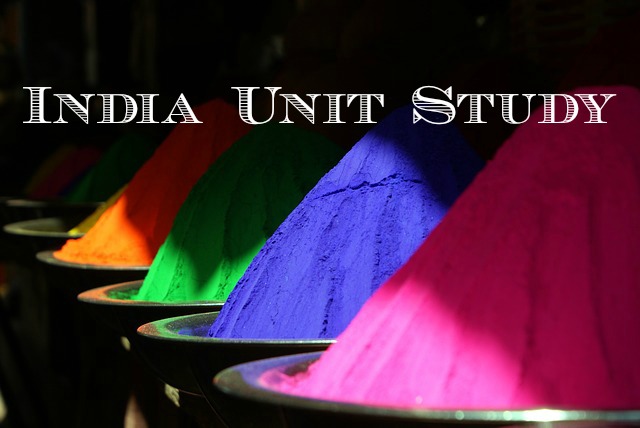 This school year we plan to visit India without ever stepping foot outside our country.  We will be exploring the Indian culture in depth through books, DVDs, and activities.  This study is listed in chronological order, but it may be done in any order.
Make cookie cake map of India
Make, paint, or color flag of India
Watch Globe Trekker India Andrew Daddo visits northern India traveling from the holy river Ganges in Varanasi to the lost city of Leh.
Listen to music from India – CDs and YouTube
Watch Globe Trekker India Traveler Holly Morris then moves east to Darjeeling and Calcutta before heading for the peaceful Andaman Islands.
Watch Indian dances on YouTube
Watch Globe Trekker India  Moving south, Justine Shapiro visits vibrant Madras before exploring the lakes and waterways of Kerala's coast
Play Chess
Watch Globe Trekker India Finally, in west India, Megan McCormick travels through Goa, Bombay and Mumbai.
Fun with Holi colors (Feb/March)
Visit local Little India
Have a feast with different kinds of Indian food