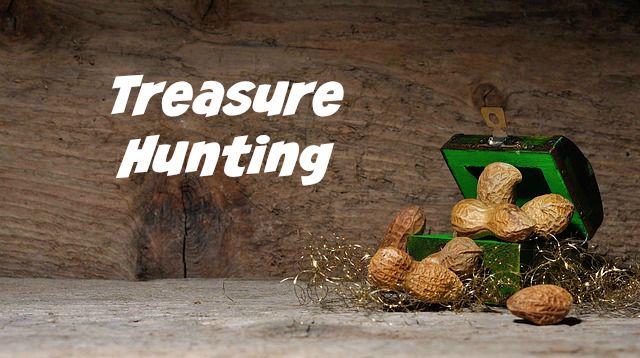 It is that time of year – the time of year when kids and teachers are itching to break free from the routine of school.  I have found it necessary to change things up from time to time just to help keep us chugging along.
The other day I tried setting up a mini-treasure hunt for my boys.  They are early risers so I left their first assignment along with a clue to the location of their second assignment awaiting them on the table.  Once they completed their first assignment they followed the clue to find their next assignment.  This continued until they had completed five assignments.  After the fifth assignment they found their treasure.  Their treasure was a little snack, but if I follow my son's suggestion their next treasure might be some extra time on the computer.
Here is an example of the treasure hunt my older son did today:
Do math pages 50-51 then go look under your sister's red brick for your next assignment. 
Do Ecoutez, Parlez! unit 5 then look on the easel for your next assignment.
Do 15 minutes of Roller Typing then go look under the football for your next assignment.
Do English pages 199-200 then go look in your sister's high chair for your next assignment.
Do at least 15 minutes of your next Astronomy course and then go look in your sister's fridge for your treasure.
I tried to choose items that they can do independently  For my younger son I did pretty much the same set-up, but I tried to make the assignment hiding places a little more unusual.   We'll probably do some version of this for the next week or two before we either go back to "normal" or change things up again.