We couldn't neglect taking a stab at cave paintings for our study of prehistory. While we don't have any caves around here and we didn't make our own paint from berries or bones, we had some fun with what we had on hand around the house.
Our kids have a Thomas the Tank tent that the little one enjoys now. I hung up some black construction paper inside the tent and sent my boys in with chalk.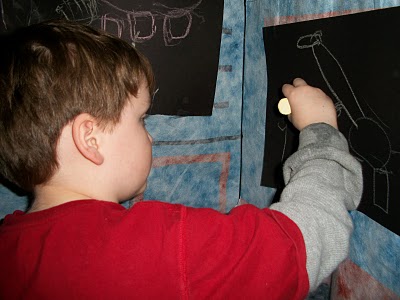 Nothing fancy, but fun anyway.