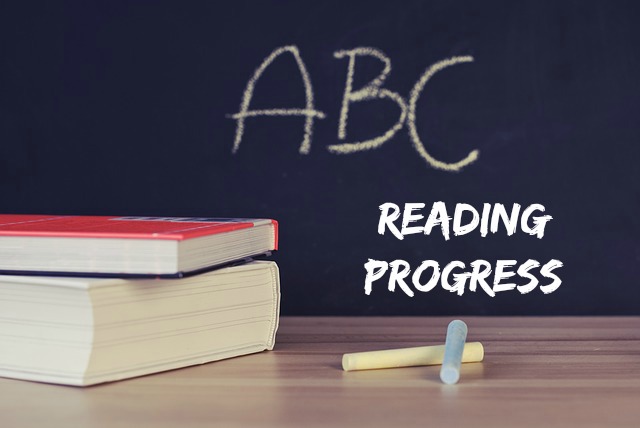 For reading I typically keep things simple. Instead of using a reading curriculum with basal readers, we prefer actual books.
My beginning reader went through the Fun Tales
series last school year. This year we started the I Can Read It!
books, but they were incredibly boring for him. I used the first book with my son two years ago and he grew to hate reading. I ended up skipping the books and jumping into Dr. Seuss books.
So when my younger son started showing signs of dislike for reading, I immediately skipped to the Dr. Seuss readers.  They are difficult for him, but the rhyme and rhythm of the books help make it easier.  I would much rather have him enjoy reading something difficult than make slow step-by-step progress and have reading disliked.
These are the books my kids are currently reading:

My seven year old is enjoying the third book in the Three Tales of My Father's Dragon
. The Dragons of Blueland is a fun chapter book about a boy and a flying baby dragon. Here is a quick sampling of the reading from Chapter 1:
The darkness faded into morning, and looking down he saw green meadows, fields of corn and potatoes, a road wandering past barns and houses, and a brook zigzagging back and forth across the road. "Perhaps I can find a bridge to hide under," thought the dragon, "but I'll have to hurry. Soon the farmers will be up."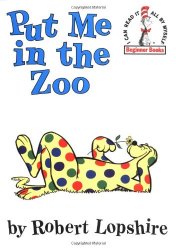 My 5 year old is reading the Put Me in the Zoo (I can read it all by myself' Beginner Books)
Dr. Seuss book. It is a little difficult for him, but he enjoys it and is improving in his reading. Here is a sample from page 23
I can do more.
Look! This is new.
Blue, orange, green,
and violet, too.
 
Oh! They would put me
in the zoo,
if they could see
what I can do.