As part of our study of ancient history we read several pages in The Usborne Book of Living Long Ago about ancient history. The book covers several different time periods, but we are focusing on the sections on ancient history for now. On page 75 of the book it gave directions for making a coracle. Coracles are ancient circular shaped boats from Wales.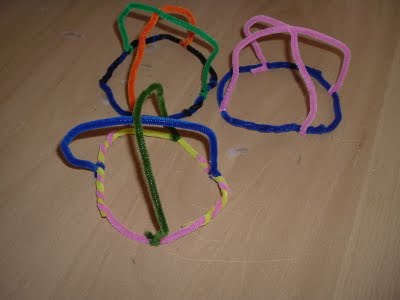 The first step in making the coracle was to connect two pipe cleaners into a circle. Then you cross two other pipe cleaners and bend them to attach to the circle.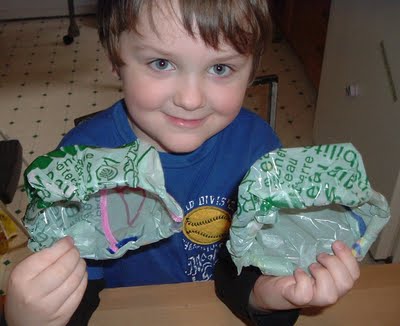 The next step was to cut out a plastic grocery bag and tape it on. The only thing left to do was to cut out a little cardboard paddle and make a little person.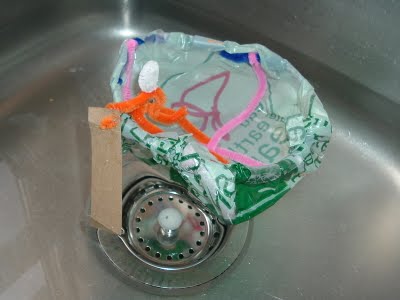 All three of our coracles were seaworthy. Notice the little stick figure holding the paddle. Of course we had to watch a video of a real coracle in action.
This was a fun project and not too difficult to complete. And now my boys have some new tub toys!