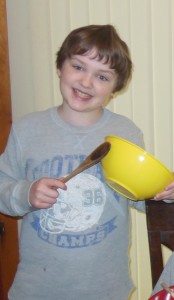 We had the last baking competition of this school year today.  Personally, I think brownies are a great way to end it off.  We have really enjoyed doing the baking competitions this year and plan to continue next year and branch off into making entrees.
For the brownie competition my kids each chose the recipe they wanted to make and we took a few hours this morning to make them.  Just like the other competitions, the prepared recipes are judged on their taste and appearance.  We already have a winner for the taste portion of the contest, but need your help to find a winner for the best looking brownie.  Votes will be tallied and a winner will be declared for the appearance portion of the contest on June 10th.  For all of the recipes, I helped as necessary and gave the most help to my 6 year old.
Please have a look at the pictures of the brownies and vote for the best looking brownie at the poll at the end of this post.
1.  Snickers Brownies (click link for recipe)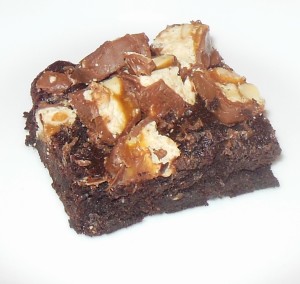 2.  Red Velvet Cheesecake Brownies (Click link for recipe)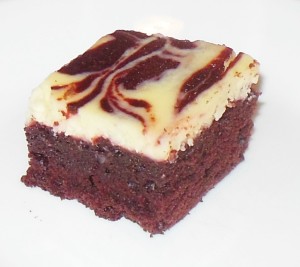 3.  Triple Chocolate Caramel Brownies (Click link for recipe)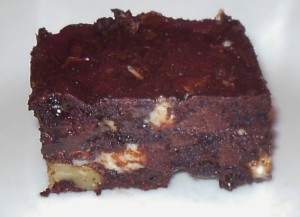 The results are:
Best Tasting
1st place – Red Velvet Cheesecake Brownie by 6 year old
2nd place – Triple Chocolate Caramel Brownie by 12 year old
3rd place – Snickers Brownie by 10 year old
Best Looking
1st place – Red Velvet Cheesecake Brownie by 6 year old (119 votes)
2nd place – Snickers Brownie by 10 year old (39 votes)
3rd place – Triple Chocolate Caramel Brownie by 12 year old (26 votes)
At the end of this competition the standings are:
1st place – 12 year old with 30 points
2nd place – 6 year old with 29 points
3rd place – 10 year old with 26 points