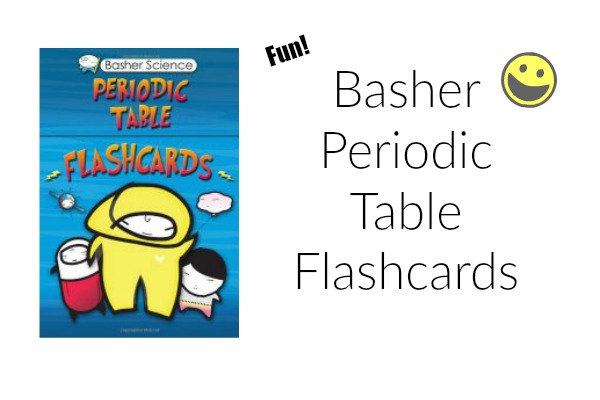 Basher Periodic Table Flashcards
have been a great addition to our homeschool.  I found them at a local store this past weekend and my 4th grader was pretty much begging to get out the flashcards earlier this week.  The flashcards have creative little pictures for each element with information about each element on the back.  The cards contain two elements and, if cut in half, you can arrange them into a periodic table.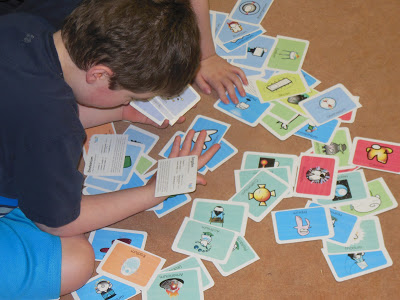 6th grader reading about the element.  These are the flashcards after they have been cut in half.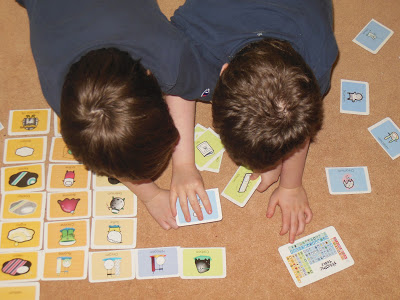 Here my 6th and 4th graders are arranging the cards into a periodic table.  The flashcards came with a card showing the periodic table.  It is quite small, but they managed to figure things out.  I think they also consulted a textbook that my 6th grader is using.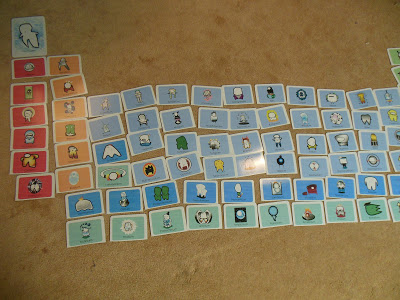 Part of the finished periodic table.  That thing was huge!
It took them about an hour to arrange them all the first time.  Next time we'll have to see how much time they can shave off their "record."