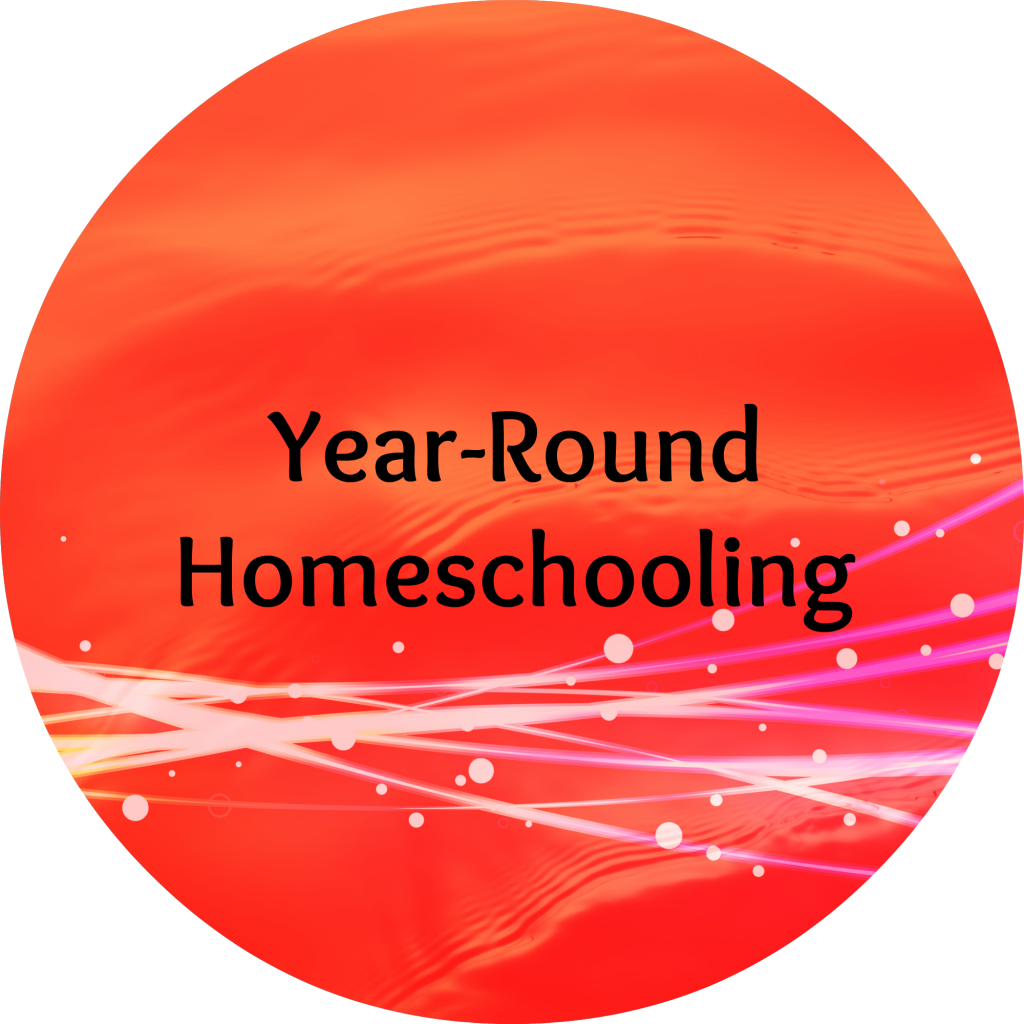 This is the first year we have done a year-round schedule.  I didn't think I would like a year-round schedule because I enjoy having a lot of time in the summer to get ready for the upcoming school year.  Large summer breaks were not good for our foreign language studies.   It would take a bit of time to review the things forgotten during the summer.  As a result, I decided to give year-round schooling a try.
My boys who are currently age 10 and 12 were a bit ambivalent about year-round schooling.  They liked the long break in the summer, but after about 3 weeks or so they would start getting restless and more bored – another reason to try year-round schooling.
So this past year we started our school year in the middle of July in 2013.  I planned for our school year to end in the middle of June in 2014.  We did the same number of days that we typically do, but they were spread throughout the year.  Most of the breaks we took were a week long.  I think the longest we had without a break was after five weeks of school.
The other day I asked my boys what they thought of a year-round schedule to see if they wanted to do it again.  They both quickly agreed that a year-round school schedule was better.  They love all the breaks!
So this summer we will have a 3-4 week break before we start the new school year.  The extra weeks of summer break will be spread across our school year to give us tons of breaks throughout the year.  I think our longest break was a week this past year, but I had planned on 2 weeks at Christmas.   We took the extra week of Christmas break and had two spring breaks to match my husband's schedule.
The only downside is the lack of planning time. I used to spend much of the summer preparing for the upcoming school year because I prefer to piece together a lot of our studies.  Now, I have to start earlier in the year in order to be done on time.
Have you tried a year-round schedule?  What do you think of it?