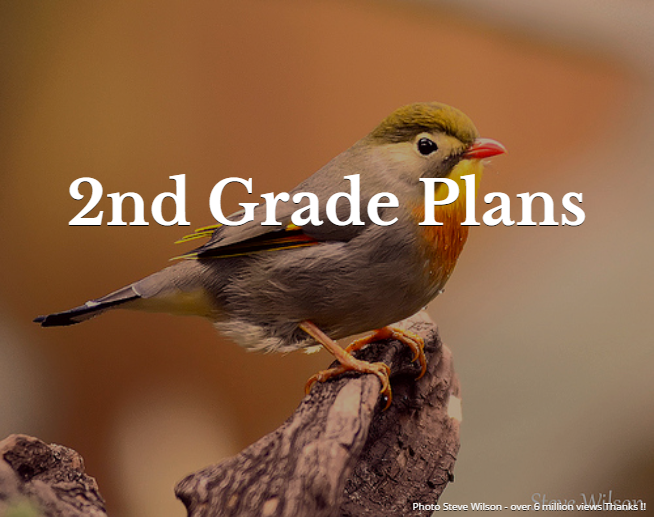 My youngest child is starting 2nd grade soon and I've just finished finalizing the list of materials that I plan to use for her second grade year.  As eclectic homeschoolers, we tend to use a little of this and a little of that instead of a simple plan with a few resources.
My daughter and I sat down together and had a chat about her first grade year and what she wanted to learn in grade 2.  She told me that she wants to learn about birds, electricity, and make stuffed toys from her pictures.  She also requested to learn more about the history of English and alphabets.  As a result, I've purchased a cute read-aloud book about the history of the English language and I'll be putting together unit studies on electricity and birds.
Because we use lots of different resources, I use a loop schedule to keep things organize and create variety in our days.  I'm looking forward to this upcoming year!
Math
Science
History and Geography
Language Arts
Read Alouds
2nd grade – Little House in the Big Woods, Little House on the Prairie, Mr. Popper's Penguins, Peter Pan, The Reluctant Dragon, American Tall Tales, Heidi, Runny Babbit, James and the Giant Peach, Just So Stories, The Jungle Book, and The Little Princess
Readers
Finish this list before starting on this list: Henry Huggins, Paddle to the Sea, My Father's Dragon trilogy, The Hundred Dresses, The Apple and the Arrow, Number the Stars, Charlie and the Chocolate Factory, Charlie and the Great Glass Elevator, The Enormous Crocodile, Yearling, Phantom Tollbooth, Caddie Woodlawn, BFG, Island of the Blue Dolphins, Misty of Chincoteague, Johnny Tremain, A Wrinkle in Time, Matilda, Wizard of Oz, Old Yeller, and Adventures of Tom Sawyer
Foreign Language
I'm taking a dabbling approach to foreign language for now.  We rotate between these languages.  Around 5th grade we will cut it down to 2 languages.
Greek
Arabic
Chinese
French
German
Fine Arts
Piano
Sewing – Make stuffed toys
Bible
Logic
Computer skills