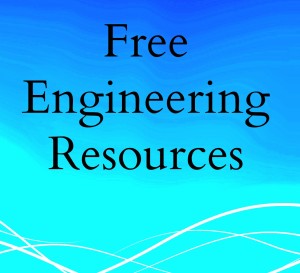 As I started to prepare for this school year, I searched out available engineering resources for my 5th grader who loves creative science challenges.  I found gold!  These studies from Engineering is Elementary are free and most of them only require items you can easily find at a dollar store.
In order to download each study, you will need to fill out a form and share your name, address, and email address.  I did this months ago and I don't think I've received a single email.
Engineering Adventures
These units are designed for grades 3-5 as afterschool activities.  You can download the student guide and a teacher's guide for each unit.  Click here go to the Engineering Adventures curriculum units page.
You will find units on:
Flying Technologies
Rockets and Rovers
Bubble Wands
Aid Drop Packages
Earthquakes
Recycled Racers
Invasive Species
Engineering Everywhere
These units are designed for grades 6-8.  They also have a student guide and a teacher's guide available for download.  They only had two a couple months ago so I suspect they will be adding more in the future.  Click here to see the current curriculum units available.
They currently have units for:
Urban Landscapes
Insulated Homes
Safety Helmets
Ice Cream