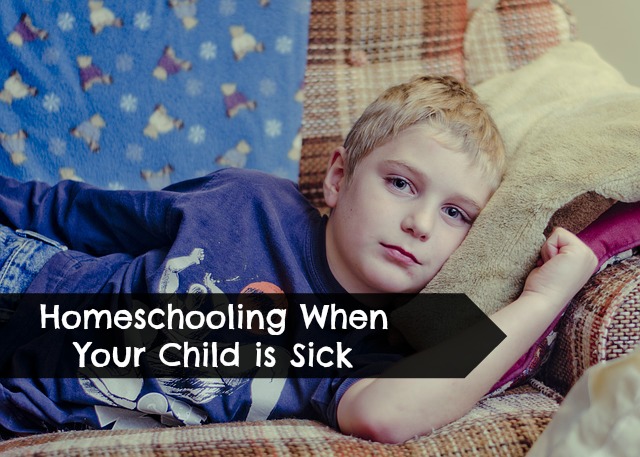 Homeschooling when a child is sick can be challenging. Of course the first thought is to just resume school when the child is feeling better. That may work in some situations, but if you have a bug that passes from one child to another and there are multiple children in the house you may end up with a couple weeks off of school.
My kids don't get sick often so when it does happen I try to do just a little school every day.  So we may do a light day and focus on easier activities like books I read aloud, computer activities or watching videos. If just one child is sick, the child who is under the weather tends to have an easier day while anyone who is not sick has a regular day for the most part.
I love the flexibility that homeschooling gives. There is no need to skip school because of a cold.  My child can rest without missing out on anything.  We can resume regular studies as soon as my child is feeling better.
Now, if the teacher is sick then it's easy. Give your kids a day off or do video-schooling!
What do you do when a child is under the weather?