I have finally compiled a list of the literature I plan to read aloud to my first grader this coming school year.  I carefully chose these books because one of my goals this upcoming school year is to help my son's auditory skills.  My goal is for him to be able to comprehend books read aloud to him without the aid of pictures.  I went through each picture book on this list and most of the choices have a good amount of text on each page.   I will be utilizing narration and conversation to determine my son's comprehension.
The plan is to read approximately 3 picture books a week for the first half of the school year.  At the same time I will read a chapter book, but at a much slower pace.  The second half of the school year will be only chapter books.  I will use narration for the chapter books.  Narration is the process of having a child repeat back what was read to him, but in his own words.  I will start off by having him repeat back a sentence before moving on to having him retell a paragraph or a chapter.  This will also help improve his auditory memory skills as well.
Because my son is so visual, I am incorporating lots of DVDs into our study this school year.  If there is a movie or a short video available on one of the books we have read we will watch the DVD after we have completed the book.
Here are the picture books I plan to use.  I've listed them in the approximate order I plan to read them.  I've included lots of fairy tales into the mix.

Tom Thumb

Henry's Freedom Box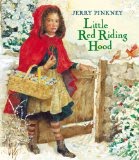 The Snow Queen

The Girl Who Loved Wild Horses

The Wall: Growing Up Behind the Iron Curtain
Mike Mulligan and His Steam Shovel
Alexander and the Terrible, Horrible, No Good, Very Bad Day

The Reluctant Dragon
Song of the Water Boatman and Other Pond Poems

The Man Who Walked Between the Towers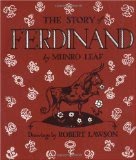 Moses: When Harriet Tubman Led Her People to Freedom

The Day Jimmy's Boa Ate the Wash
Hans Christian Andersen's Thumbelina
Walt Disney's Snow White and the Seven Dwarfs
The Glorious Flight: Across the Channel with Louis Bleriot


Why Mosquitoes Buzz in People's Ears


Jumanji







Here is the list of chapter books I plan to use in the order I plan to read them.  The first ones on the list have some pictures and the last ones on the list have no pictures or very long chapters with few pictures.



The Invention of Hugo Cabret


Tomi Ungerer's Heidi: The Classic Novel

A Collection of Rudyard Kipling's Just So Stories

The Jungle Book: Mowgli's Story

A Bear Called Paddington





I'm looking forward to snuggling on the couch with my little boy and discovering the world of literature.