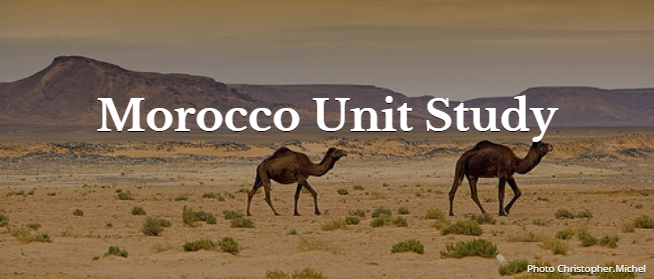 This school year my 7th grader, 5th grader, and 1st grader are exploring countries in Africa.  We've been enjoying unit studies for North America, Asia, Europe and the Middle East over the past seven years and this is our first time in Africa.  Morocco was the first stop in our journey around the continent.
Last night we finished up our unit study with a homemade Moroccan meal with Moroccan music playing in the background.   It was a nice change to tell my kids to eat with their hands.  My kids all helped prepare the meal and a huge mess was made, but they all enjoyed the meal and are open to eating Moroccan food again which is a good thing because we have a lot of leftovers!
For our unit study, we read books, watched videos, and had some fun in the kitchen.  Here are the resources we used:
Books
Videos
Activities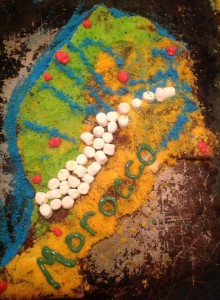 Our next stop in Africa will be looking at West Africa with a focus on Ghana.