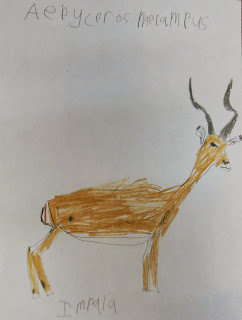 We love science in our house.  My son has been in love with the subject since toddlerhood.  As we embraced homeschooling during the elementary years, I found that my kids really loved learning about science with informal unit studies.  Because of that, I took time and put together unit studies of different science topics using library books, videos, activities/experiments, and online resources.  I typically read the books aloud with the boys snuggled up with me on the couch.  Sometimes I skimmed through the books and others were ones where I read every word.  I've listed the links to the studies that I have posted on this blog.  They list the books, videos, online resources, and activities in chronological order.  We just went down the list when it was time for science and picked up where we left off the next time we spent time on the subject.
These studies are also designed to suit my kids who enjoy digging deep into a subject.  As a result, the books and videos in the studies will provide more information than a typical elementary science curriculum.
My daughter is currently in Kindergarten and I will be reusing these studies for her starting next school year.  This year she is covering the human body, chemistry with Real Science 4 Kids, and magnetism.