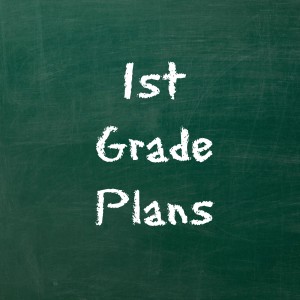 My 1st grader is a highly-creative learner who loves learning.  She will often take longer to accomplish a task because she takes creative detours that makes the task more interesting to her.  Right now, she loves science and has really enjoyed her recent history studies.  I'm excited to see where this year takes her.
Math:  Singapore 1B and 2A, Zome Advanced Math Creator 4 play
, living books and videos
Science: Engineering Adventures units with brother, Magic School Bus unit study
Geography: World poverty unit study, Africa (countries and cultures) unit study
History:  Story of the World 1 audio with activity book with video additions (first 17 chapters only)
Language Arts:  Finish Steck-Vaughn Phonics A, Steck-Vaughn Phonics B,  Finish Write About Me, Write About My World
, maybe start Just Write 1, Handwriting with StartWrite Handwriting Software
, Mad Libs, Finish All About Spelling Level 1, Rod and Staff Spelling 2, Reading
Read Alouds – Paddington Abroad, Paddington Goes to Town, Paddington on Top, Winnie the Pooh, Charlotte's Web, Pippi Longstocking, Pippi on the Run, Pippi Goes to School,  Pippi in the South Seas, Mrs. Piggle Wiggle, Mrs. Piggle Wiggle's Farm, Hello Mrs. Piggle Wiggle, Capyboppy,  Trumpet of the Swan, Stuart Little, Little House in the Big Woods, Little House on the Prairie, James Harriot's Treasury for Children, The Lion, the Witch, and the Wardrobe, Prince Caspian, Mr. Popper's Penguins, Peter Pan, The Reluctant Dragon, American Tall Tales, Now we are Six, Heidi, Runny Babbit, James and the Giant Peach, Just So Stories, The Jungle Book, Lassie Come Home (This list should last us more than a year).
Foreign Language:   Hey, Andrew! Teach Me Some Greek! – Level One (for extra writing practice) and start Song School Greek, Arabian Sinbad, Arabic Arabiah app and start Alif Baa
, My First Chinese Words, and My First Chinese Reader.
Bible: OT audio Bible going to sleep at night, God's Love for You Bible Story Book (read aloud), The Beginner's Bible (reader), Participate in Evidence for Christianity Study, The Holy Spirit and His Gifts, OT types and shadows study with brothers
Logic:  Dot to dot and maze books
PE:  Swimming,  Nutrition and Fitness study
Fine Arts: Hoffman Academy video piano lessons, Music Ace Deluxe, The Phonics of Drawing
This is her proposed schedule.  The times I've indicated are the times I've marked out for different areas.  In reality, she may finish something in much less time than I've indicated.  Her seatwork time will probably be around 1.5-2 hours.
8:45-9:00 Bible story with me (read aloud or reader)
9:00-9:30 Bible studies with brothers (in the room, but paying attention as interested)
9:30-10:30 Cyberchase video, Piano lesson or Music Ace, 1 dot to dot, 1 maze
11:00-12:00 Language Arts (handwriting, phonics)- daily;  (spelling, Mad Libs, writing) – as time allows
12:00-1:00 Math and Read Aloud
Lunch break and exercise time (Friday – 1:45-2:45 Nutrition Study with brothers)
2:15-3:00 Reading and foreign language (M,T,W,F – Reading only), Art or Math and logic apps (Th)
3:00-3:45 History/Geography studies
3:45-4:30 Science studies