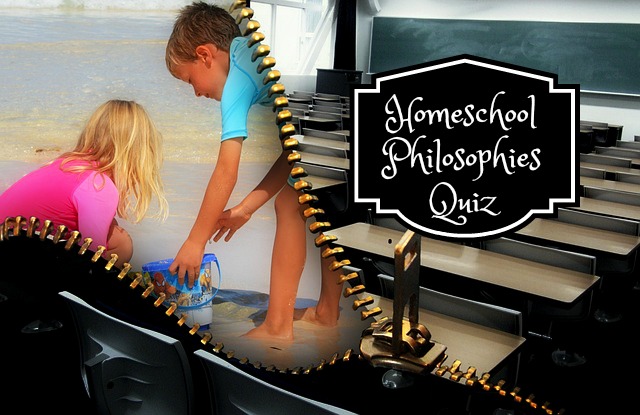 Try out our brand new Homeschool Philosophies quiz!  This version has a few philosophies that we revised to give you more accurate results.  We've also added in two new philosophies.
Find out how you score with Charlotte Mason Education, Classical Education, Montessori, Project-Based Learning, Reggio-Inspired Learning, Thomas Jefferson Education, Traditional Education, a Unit Studies Approach, an Unschooling Approach, and Waldorf Education.
Share your results in the comments.  Did anything surprise you?  Do you think it is accurate?
To see the previous version, click here.