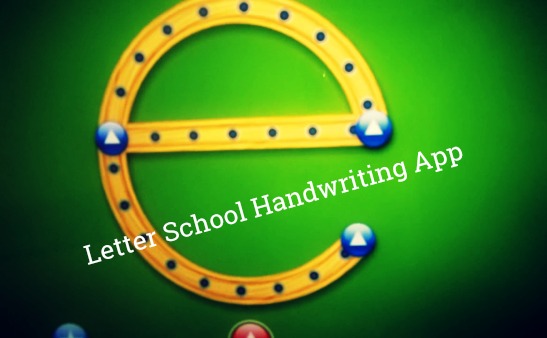 Letter School is a handwriting app that is a great tool for young children learning to form letters and numbers.  This highly motivating app guides a child through levels of tracing to help teach a child correct letter formation.  While it doesn't involve things like using the correct hand grip, it helps with the handwriting process so when you teach your child how to hold the pencil and form the letters on a piece of paper half of the learning is already done.  It can also be used to teach your child the names of letters.  This app covers lower case, upper case, and numbers.
When my daughter was 4, I made a quick video that showed her using the app.  She loved using the app!
I highly recommend this app as a hands-on way to either reinforce or introduce handwriting skills for preschoolers or Kindergarteners.