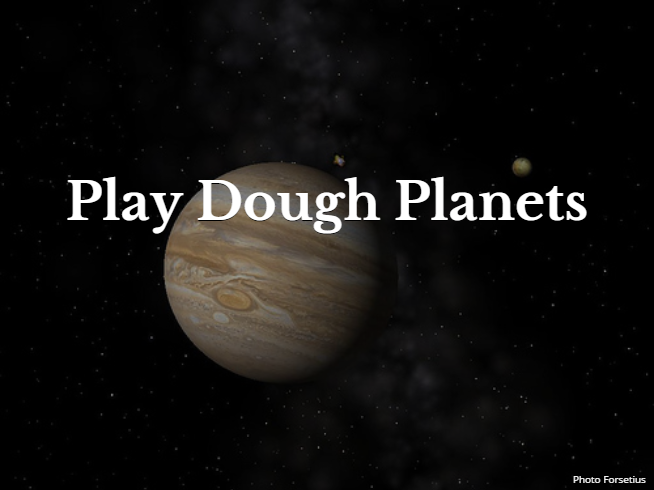 As we are making our way through my daughter's Magic School Bus unit study, we took some time to learn about planets.  After my daughter watched the "Gets Lost in Space" Magic School Bus episode, I read aloud Our Solar System by Seymour Simon.   She watched the episode one day and then we read aloud the book on two different days.
I thought it would be a good idea to make some play dough that we could use to form into the different planets.  Let's just say that I won't be recommending any play dough recipes.  I found one that seemed quite easy.  We did a couple batches of it and each batch turned out quite different.  After an hour and a half of messy fun, we had some ziploc bags stuffed with dough.  While the play dough didn't turn out as expected, my daughter had fun.
A few days later we took out all the dough and put it together into one large ball so we could do NASA's Play-Doh Scale Models (free pdf file).  This was a great exercise that helped my daughter get a sense for the size of the moon in comparison to the earth as well as the size of the planets in relation to one another.   NASA's instructions were easy to follow and it didn't take too long to make all of the planets.  Most of our play dough went into Jupiter.  The smaller planets were harder to make, but we had enough dough to make it work.  NASA recommends using a 3 lb tub of play doh which is about the same as 10 larger individual Play-Doh colors.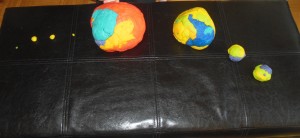 Here are the finished planets in order.  While I can't recommend the making your own play dough, the NASA activity was excellent!