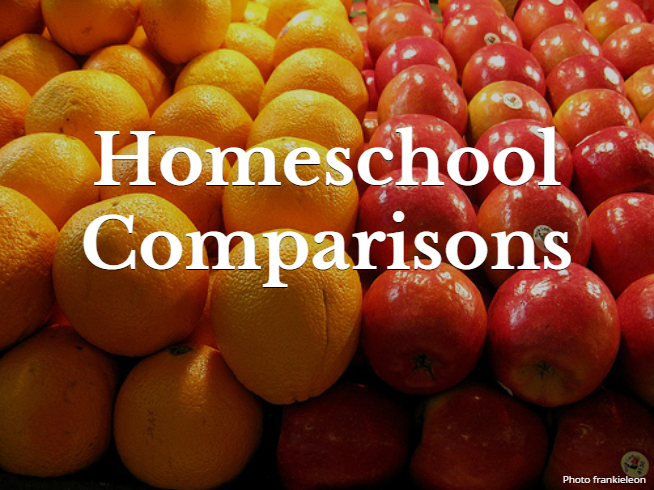 This past week a large group of homeschoolers filled out the "What Kind of Homeschooler Are You?" quiz.  If you scroll through the comments where people shared their results you will notice something.   Something big.
Everyone had different results.
Over the years that I have been homeschooling I have seen a recurring issue among homeschoolers.  Comparison.  I've seen many homeschoolers downtrodden because they feel that they aren't doing things as well as another homeschooling family.
Every homeschooling family is unique.  We all come at this homeschooling journey with different philosophies and are teaching our own set of unique individuals.  Because of this, shouldn't homeschooling look different from family to family?
Instead of looking to other homeschooling families to see how we are doing in our homeschooling, the best thing to do is look at our children.  Are they thriving with what is going on in our homeschool?  If yes, continue on.  If not, change something.
It just doesn't help to compare because everyone is different.