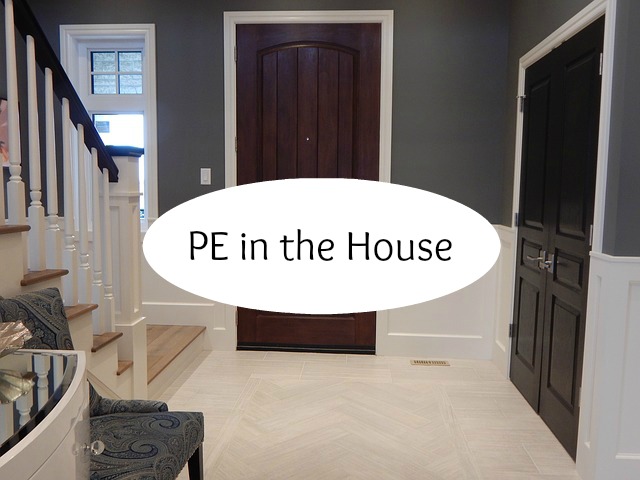 It has been raining off and on here for the past few days. Today it alternated from periods of sun to periods of rain so we ended up having PE indoors today.
The boys took turns using a Go-Go Roller down the hallway. A Go-Go Roller is a pedal device that is attached to wheels. You must balance on the Go-Go Roller to make it work.  Here is a picture of a child on a go go roller: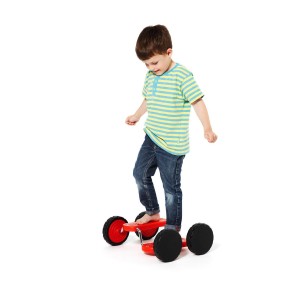 The price of a new one is crazy high typically, but I was able to snag a new one on clearance for a fraction of the price.  It has been a great resource for my kids who need more practice with balance.
They also enjoyed pushing each other on a scooter board. They enjoyed their fair share of "accidents."  I found scooter boards to be relatively inexpensive while holding lots of play value.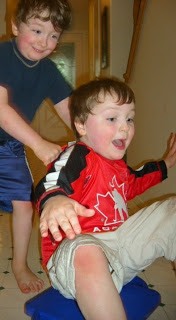 Tossing a football in the hall also worked. I think they hope it rains again tomorrow….