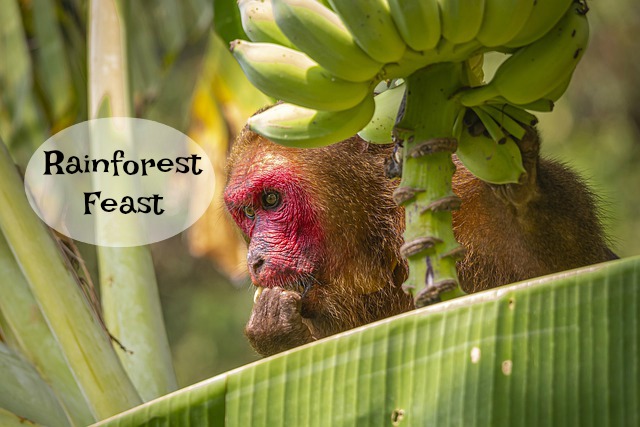 For my first grader's science this year, I created a unit study that goes along with the Magic School Bus videos.  Her current topic is on the rainforest.  
After my daughter watched a Magic School Bus show about the rainforest, we read a book about rainforests together.  My kid likes projects especially projects that involve time in the kitchen so our project for this topic was having a rainforest feast.
We purchased some food items that grow in the rainforest and prepared them.  We ended up with fresh coconut, sugar cane, pineapple, oranges, bananas, roasted peanuts, mango, and cucumber.  I had never prepared fresh coconut or sugar cane before so my daughter and I spent a little time on Youtube finding out how to break open a coconut and cut sugar cane.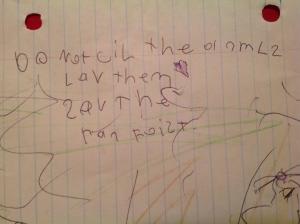 In the book we read, we had learned about how rainforests are disappearing and how many rainforest animals are going extinct. I asked my first grader if she wanted to make a sign about saving the rainforests to display during our "feast" and she readily agreed. Her sign reads "Do not kill the animals. Love them <3 Save the rainforest."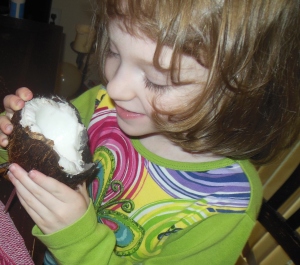 Breaking open the coconut took us awhile and then it took quite some time to grate the coconut. My daughter loved it! She had affectionately named the coconut as "Coke" when we purchased it, but thankfully didn't have any issues with it being broken to bits!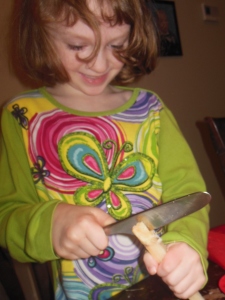 Cutting the sugar cane was time consuming!  I didn't realize how dull my knives were until I had to cut the sugar cane.  I gave my daughter a piece of cut sugar cane and she attempted to cut it with a butter knife.  She didn't get too far.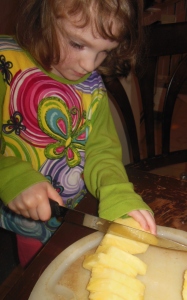 Cutting up the fresh pineapple.  I took off the outer and the core and gave her a chance to use a big sharp knife to cut the pineapple into pieces.  She was very eager to use a big knife and did fine with it.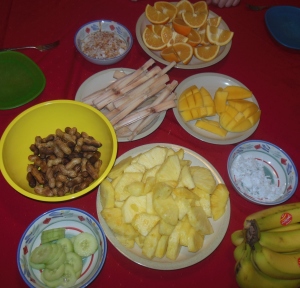 This was our final feast. Clockwise starting with the oranges at the top it was oranges, mango, untoasted coconut, bananas, pineapple, cucumber, roasted peanuts, sugar cane pieces, and toasted coconut.
This website gave me the idea for having a rainforest feast. I looked through the list right before we headed out to the local produce market and jotted down a few things to get that were not normally on my list.
Which item from our "feast" is your favorite? Let us know in the comment section.